Let's dive into the universe of comics to look at the new Marvel Comics and Disney Comic Books releases for June 24, 2020. Everything is here, including single comic book issues and trades (paperback and hardback).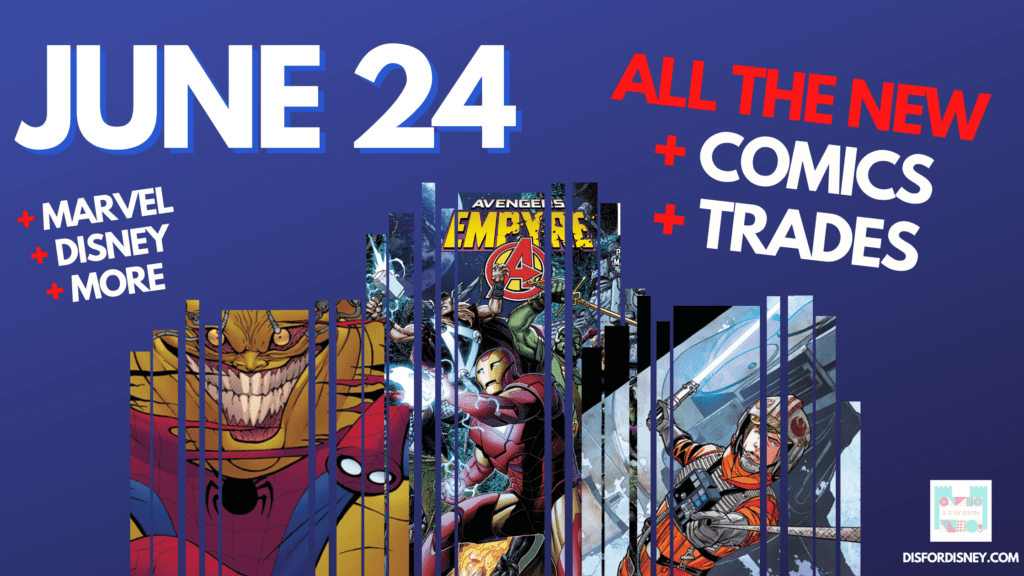 New Marvel Comics for June 24
First of all, if you happened to miss last week, you can see all those new releases right here.
Secondly, boy oh boy, do we have a big week for new Marvel Comics releases for June 24, 2020!
There's a TON of awesome new Marvel comic books coming out this week.
We've got everything from Iron Man to Immortal Hulk, and from Star Wars to Spider-Ham!
If you love a good Marvel comic book, I think you're going to really love a lot of these new releases.
No matter what you like, there's bound to be something here for everyone.
So, with all that being said, let's get started!
Notes


- Release dates, prices, and versions may differ in the online store.
- Web order may not be available for all titles.
- Ebook prices displayed when available.
There's a lot of great ones here!
As per usual, Marvel has made it super tough to choose a favorite…
That being said, there are several I'm eager to get my hands on first.
Namely, I'm really excited about Empyre Avengers #0, Spider-Ham #5, and Star Wars Bounty Hunter #3.
I just picked up the first two Bounty Hunter comics last week, so I'm stoked to really sink my teeth into the whole series so far.
If you're curious about the Empyre series, check out what Previews World has to say:
Tony Stark wakes from strange dreams – as old allies make a distress call to the Avengers. In the new Green Area of the Moon, the Cotati are waiting with news of a terrible enemy that could wipe out both them and humanity itself. The Celestial Messiah has returned… but are the Avengers ready to hear his message?

Previews World
I just love it. It's galactic and mysterious, and it's got Tony Stark!
I don't know about you, but it's hard for me personally to say no to that. Just take a look at the cover and some of the comic book art below.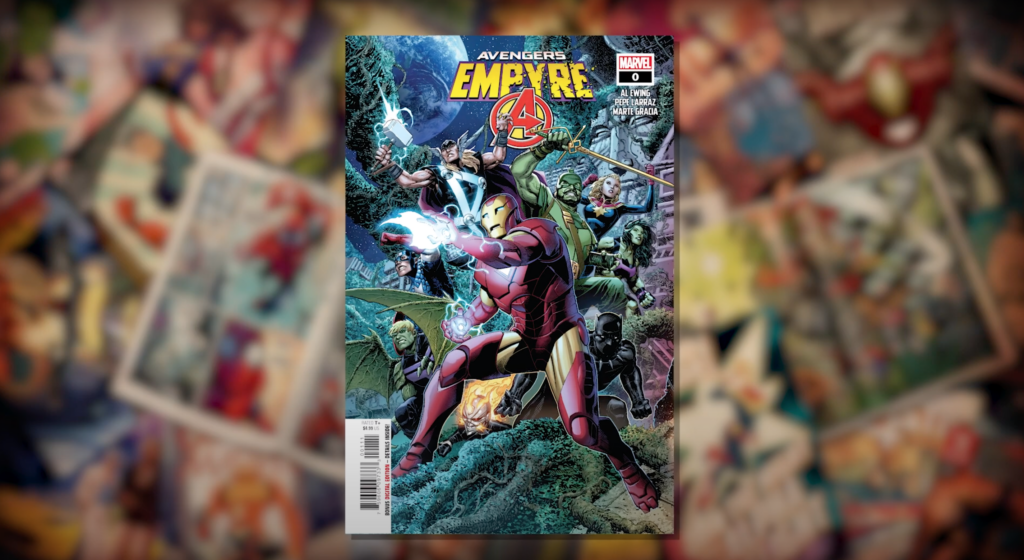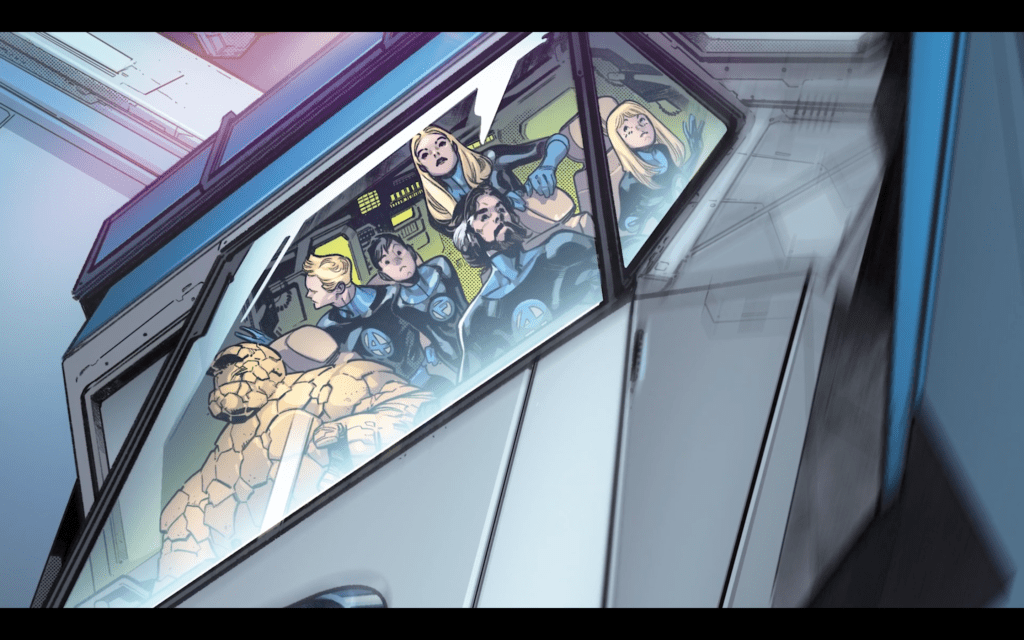 Check out what the official Marvel YouTube account had to say this week about Empyre #0 Avengers (and other notable titles) below…
And lastly, who doesn't look a good ham? Spider-Ham, that is!
I've loved this little porker since Into the Spiderverse graced our silver screens, and displayed arguably the best Spider-Man movie of all time.
As for trades, the two that catch my eye are Black Widow and Yondu. The former because of the upcoming movie, and the latter because I love GOTG. They both look really interesting and fun to me.
As always, the checklist for Marvel Comics is below. It can really come in handy at the comic shop.
Download the image to your phone, so you can keep track of all your comics wants and needs!
New Disney Comics for June 24
Now, let's dive into the Disney Comics new releases for June 24, 2020.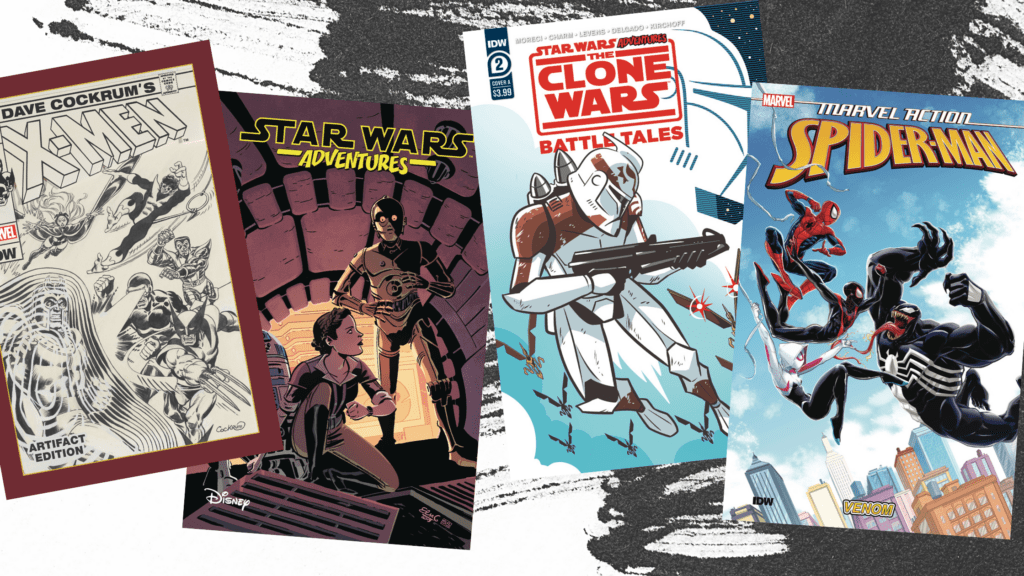 The past week or two have both offered some really fun Disney stories.
We've gotten to travel under the sea with the McDuck clan, as well as see Goofy, Mickey, and more get into some crazy hijinks.
This week, we get back into some fun Star Wars tales with #2 from the Clone Wars series, and Volume 9 from the Star Wars Adventures series.
Notes


- Release dates, prices, and versions may differ in the online store.
- Web order may not be available for all titles.
- Ebook prices displayed when available.
As I mentioned for the Marvel Comics, I recommend downloading the checklist below.
That way, you can take the whole guide with you to the comic shop, and keep track of everything a little more easily.
Note: The checklist below includes all the new releases from IDW Publishing, because they are the primary publisher of Disney comic books. Since they do publish comics from other comic book producers as well, some of these are not Disney titles.
Note
For the full checklist of all comic book releases for this week – in addition to Marvel and Disney – download here.
Keep Reading
Find out how to get free comic books for the next 3 months
Share this post on your Facebook, Twitter, or Pinterest page with the easy share icons below.
Neal Tucker is one of the world's most engaging Disney influencers, with thousands of views and responses across his blog, podcast, and social media profiles every month.
Get started with more D Is For Disney content here