Are the people at Star Wars – George Lucas, Kathleen Kennedy, Dave Filoni, Jon Favreau, etc. – creating a Donald Glover Lando series coming to Disney+? The actor portayed Lando Calrissian in 'Solo'. Here's the latest Lando Disney Plus rumors, plus why this could be one of the most exciting Star Wars projects ever.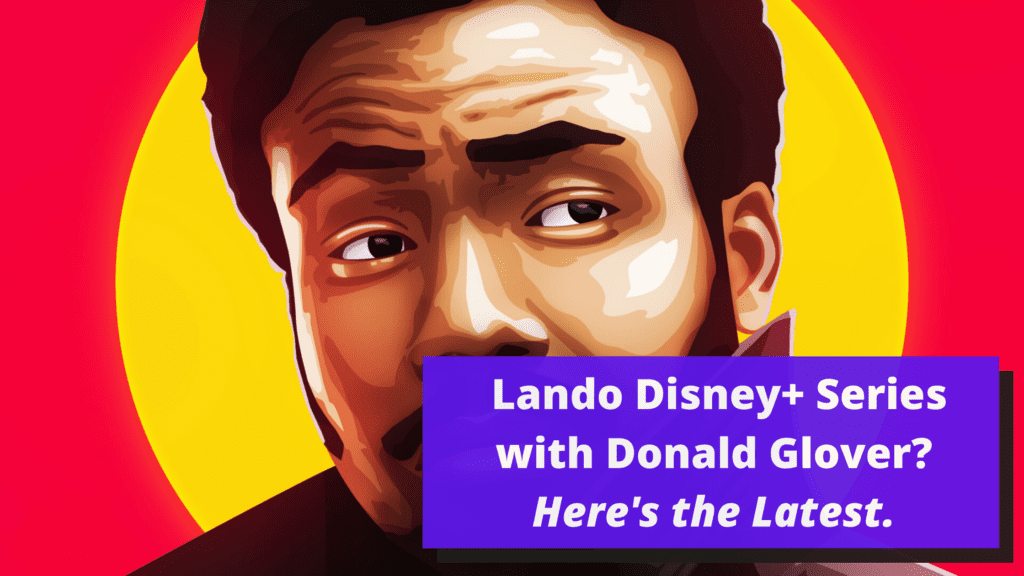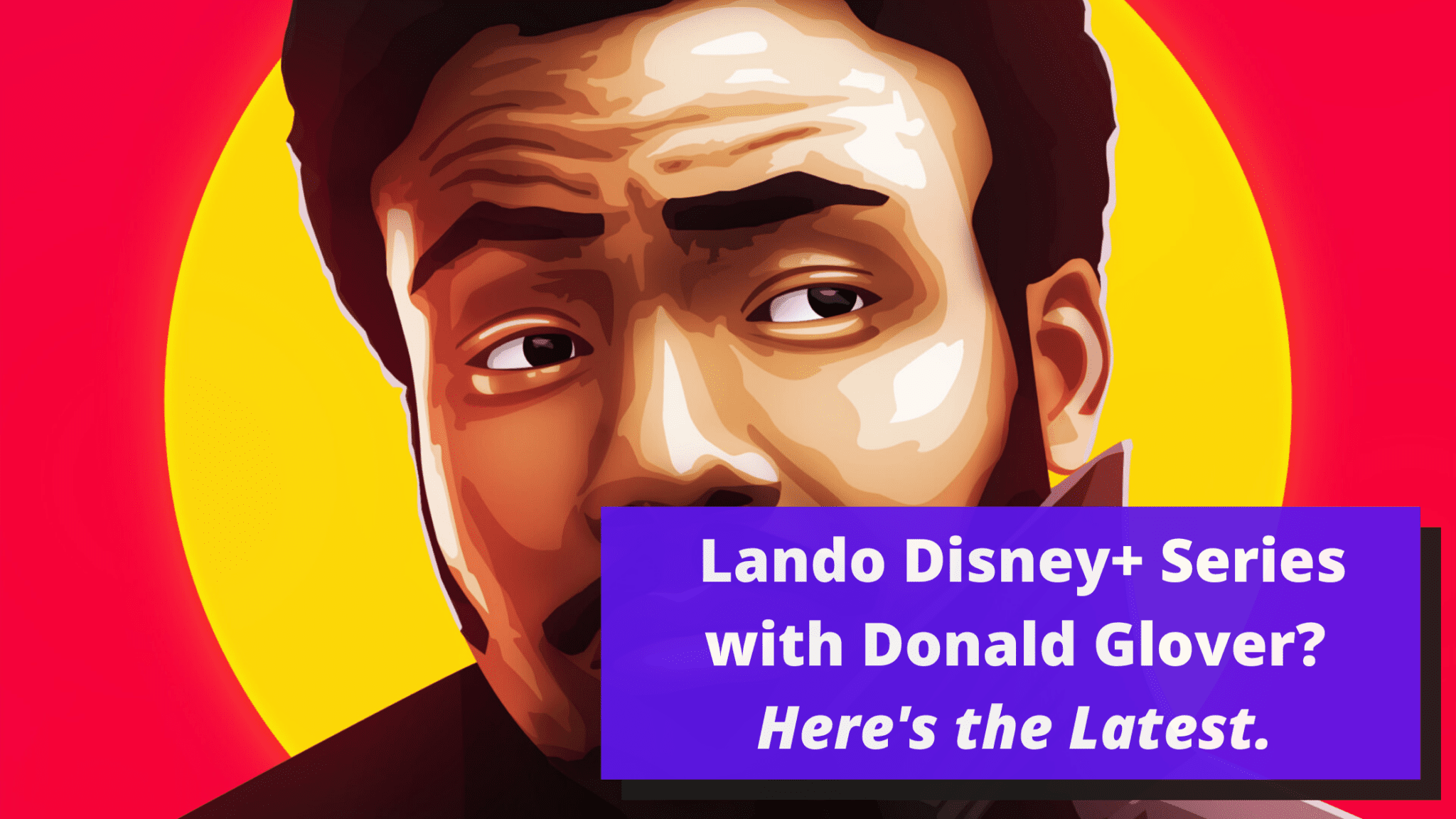 Lando Disney Plus Series with Donald Glover
We've all seen our fair share of Star Wars rumors and speculation over the past few weeks, but this newest development is incredibly exciting.
According to one source, Donald Glover may be getting a Lando series on Disney+ after all.
As you may know, Donald Glover played the iconic Star Wars character Lando Calrissian in the Solo film.
Will there ever be a Solo 2 sequel? Here's everything we know so far...
Not only was that film fantastic (in my personal opinion), but Donald Glover was absolutely perfect as Lando.
So, with that in mind, it makes perfect sense that he would be cast as playing Lando Calrissian in a standalone series for Disney Plus. Honestly, Donald Glover is the main reason this show could be one of the most exciting projects in Star Wars right now.
If The Mandalorian has shown us anything, it's that fans really dig the live-action Star Wars TV show series. There's already a Season 2 on the way, which has been confirmed by Jon Favreau.
Both the titular character of Mando, and the surprise sensation of the century, Baby Yoda, have taken the world by storm. Plus, on top of that, the Disney Gallery documentary series has been a massive hit, too!
See the ULTIMATE LIST of Baby Yoda Toys, Clothes & Merch
Where Did the Rumor Come From?
The latest and greatest Star Wars / Disney+ rumor comes from a video podcast that posted on July 22, 2020.
The podcast is called Kessel Run Transmissions.
Check out the full clip of the episode with the highlighted part, talking about the new Lando Disney Plus series.
What do you think?
Does this sound like a legitimate Star Wars Disney+ rumor to you?
Let me know in the comments or on social media.
Lando Disney Plus Series Release Date
This information is brand new, hot off the Twitter press, and as such, there is very little that we can say we "know" for sure about this new Lando Disney Plus Series.
So…
When is the new Lando Disney Plus series release date? Nobody knows yet. In fact, the series itself hasn't even been confirmed by Disney, Lucasfilm, Star Wars, or any of the leaders at those companies, such as Kathleen Kennedy.
If and when more details become available, you'll be able to find them right here on D Is For Disney!
Keep Reading
The Star Wars Timeline: Your Complete Guide to the Movies and Shows in Order
Share this post on your Facebook, Twitter, or Pinterest page with the easy share icons below.
Neal Tucker is one of the world's most engaging Disney influencers, with thousands of views and responses across his blog, podcast, and social media profiles every month.
Get started with more D Is For Disney content here